No tag lines.

Just Data ™
Our experienced analytics consultants tackle complex information challenges by developing a strategic approach to understanding, interpreting and modeling your data.
(We love)
Analytics
MACHINE LEARNING / DEEP LEARNING
Machine Learning and Deep Learning transform the way your company creates and markets products, as well as attracts and retains a customer base by gaining insight into their thoughts and behaviors.
NATURAL LANGUAGE PROCESSING
Emails, texts, and social media posts provide vast amounts of text data to organizations each day. Using a technique such as sentiment analysis helps detect fraud, improve employee retention, and learn about your customers.
PREDICTIVE ANALYTICS / DATA SCIENCE
Data about your company's previous performance reduces the uncertainty of future performance. Predictive analytics can also test the impact of internal and external organizational changes.
VALUE / COMPETITIVE ADVANTAGE
Everything we do delivers value and generates a competitive advantage for your organization. We uncover the hidden treasure from your unused terabytes of data.
Data Science Techniques
(We love) What we do
ASSESSMENTS
We identify gaps and develop a strategy for building an analytics practice.
ANALYTICS FORCE
Need qualified staff? We find the right resource that will fit your team.
ENRICHMENT /PROJECT
Our Enrichment Program delivers projects, tweaks results, and provides new methods of analysis to your organization.
TRAINING
We offer both onsite and offsite training of the latest software required for analytics.
Generate value through Data Science and Analytics.
Our experienced analytics consultants tackle complex information challenges by developing a strategic approach to understanding, interpreting, and modeling your data. Our team develops results that will enable your team to take action. Our goal is to build relationships with our customers and work with you and your team to understand models that can be reused, modified, and enhanced. Our team is well versed in the popular tools for analytics such as SAS, R, Tableau, Google Analytics, MySQL, MongoDB, and Hadoop. Our quantitative team works with basic statistical models, multivariate analysis, social network analysis, time series analysis, trending, forecasting, and simulations.
Testimonials
What our customers love about us

Dynamically initiate market positioning total linkage with clicks-and-mortar
technology compelling data for cutting-edge markets.

Dominick Miserandino
CEO – Dysleximedia Digital Marketing

The Five Element team helped us identify trends from Google Analytics and combined the data with our revenue and social media insights to help us target our marketing spend and create more efficient models. This effort increased our reach and attraction of high value customers 5 fold. Their advanced modeling techniques, coupled with their ability to work with our team in a seamless manner make them an exception crew. They are a great bunch and really love what they do.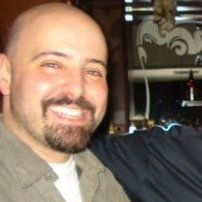 Eugene Bellida
VP of Bus. Intelligence & Data Science – IAC

Our engagement has been one of the most rewarding work experiences I have ever had personally, and the most incredibly successful engagement with a consultant firm our company. They were able to quickly understand our business needs and translate them so they could independently solve some very big problems for us, including ones our industry struggles with day to day. I would recommend them to anyone in need of seeking a competitive advantage from their data.
Sebastian Oliver
Head of Data Science – IAC Applications

5 Element Analytics has been a great partner to IAC, a digital media company, for the last couple of years working on complex high value data science projects delivering muti-X ROI. They are a flexible, insightful, attentive to client needs and focused on business outcomes. I would recommend 5EA to any company that is serious about data driven strategies and business optimization as a standalone engagement or to augment their internal analytics teams.
OUR TEAM

ALEX PELAEZ, PH.D.
Owner – CEO / Chief Data Scientist
KIYRA ARTISSE,
MBA / JD
Chief Operating Officer
KARA TRIAS
Manager of Data Science
RICH DALY
Head of Sales and Marketing
HANNAH DAITCH
Junior analyst
JAMES ZHU
Statistical Assistant
CHRIS LUCIANI
Junior Data Scientist
VIREN NAGHABHIRAAVA
Dashboard Architect & Engineer
CHERISE T. FIORANTE
Production Assistant / Editor
VALENTINA STANISLAVSKAIA
Consultant – Data Science
JOHN PILLITTERI
Junior QA Analyst
ABDURAKHMON OMONOV
Developer
Delivering Value through
Data Science, Machine Learning, Big Data, and AI

Quick Support
Get in Touch Today!
Call Us
Questions about our product or pricing?

Call for support
Email
Our support will help you from 9am to 5pm EST.
Address
2174 Hewlett Ave
Suite 205A
Merrick, NY 11566
Fill out the form and we'll be in touch as soon as possible.